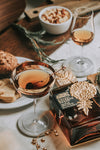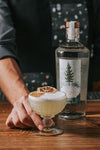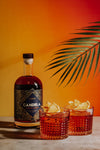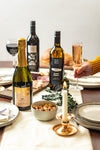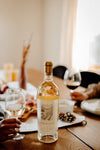 Get content delivered for your brand monthly!
What this includes:
Web Res Photos ready for social media and online use
Action and lifestyle shots of your product in-use
Brand-specific color grading
Brand-specific presentation - Ie. neat, in cocktails, based on your preferences
Varied shots based on what we can work your brand into in all of our shoots through the month - This creates a great variety of content to use without all the same backgrounds, locations, models, cocktails, etc.  

An expert bartender with 10+ years of experience behind high end cocktail bars consulting on the presentation of the product and cocktails

A basic hand model (any specific requests may be invoiced separately)

An expert photographer/videographer specialized in wine & spirits photo/video, who also understands presentation of alcohol products.

Use of our prop library (additional prop requests may be invoiced separately).

Use of our stock ingredients (specialty ingredients or bulk ingredients needs may invoiced separately).

Commercial licensing for all of your brand's needs
What can be added on:

Print Res Photos - They are available for purchase for an additional $20/photo
Shot list requests - We will try to accommodate any requests, and most requests can be accommodated with extra ingredients/props/model fees, so please ask! We'll always let you know if there's an extra charge before charging you.
Guaranteed models - We will work in models if we have them in studio, but there are no guarantees. Specific model requests start at $75/hour per model.
Specific Ingredients requests - We work in ingredients we have, but can include your requests if you supply the ingredients or we can invoice you for them.
Additional edits.
 After you sign up
We will send you a branding questionnaire to make sure we capture photography that matches your branding.
We will send over an address where product can be sent to.
We will schedule an onboarding to briefly go over your branding questionnaire and answer any questions you have.
We will provide you access to your client dashboard where you will be able to see your content as we upload it throughout the month.
 More About How Our Subscriptions Work:
Monthly Content Creation | Photo or Video